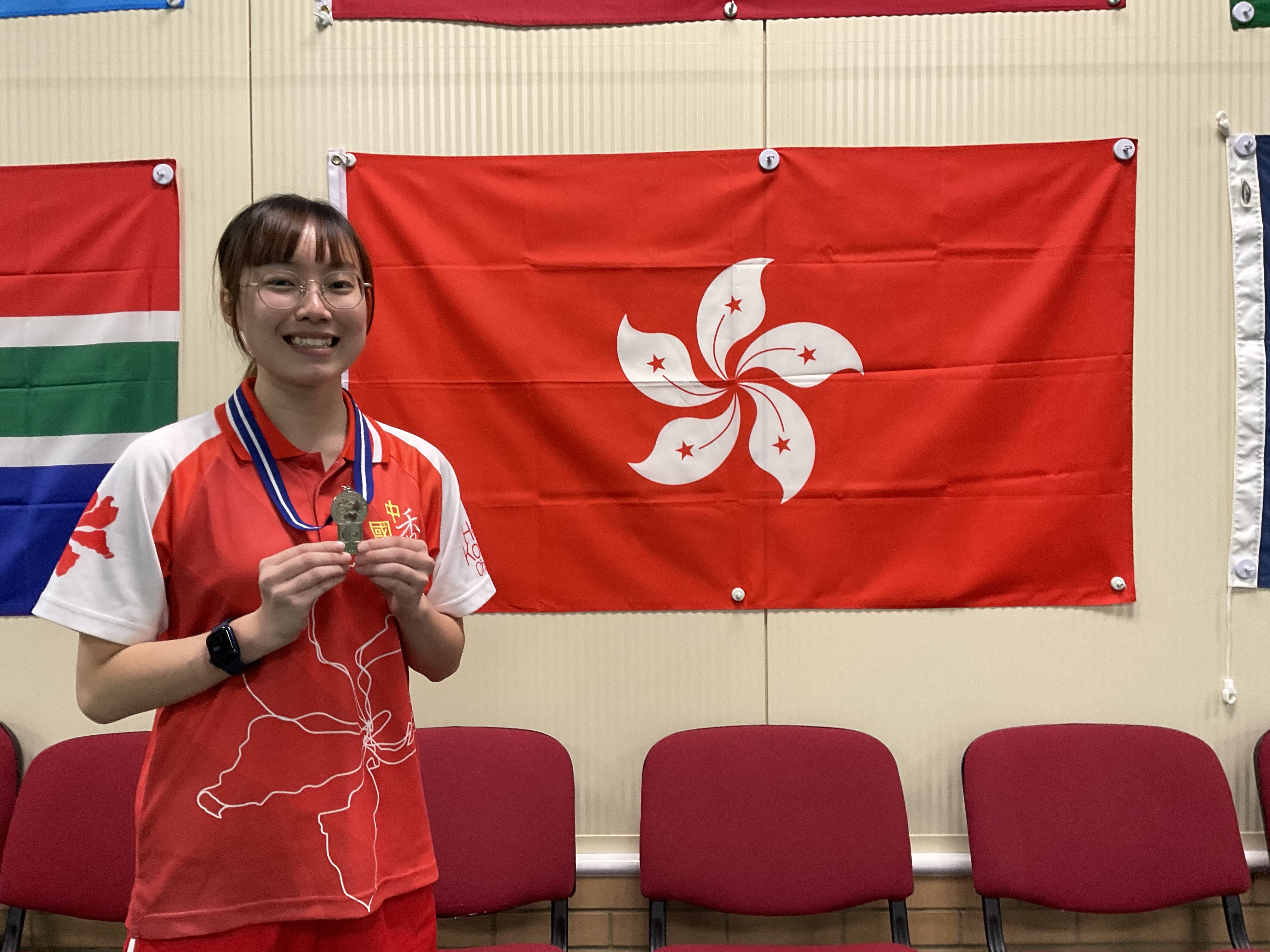 (Hong Kong - April 30, 2022) Twenty years old Hong Kong representative Gloria Ha finished with a silver medal at the women's singles of the World Bowls Indoor Championships.
Ha qualified as the group leader in the roundrobin and defeated Irish player Lara Reaney in the first knockout round. She went on to face former world champion Alison Merrien from Guernsey in the quarter-final and needed an extra end victory to get through to the semi-final, where she defeated another Irish player Sandra Bailie comfortably at 10:3, 10:5.
In the final she played against former World Cup indoor championships silver medalist Julie Forrest from Scotland. Ha was struggling against the fine drawing of Julie and has to play a chasing game from the first end. She never gets out of the dominance of her opponent and has to settle for a silver at 9:4, 10:2.
In the men's singles, Arthur Lam qualified for the knockout stage as a runner-up in his group and face Ian Merrien from Guernsey. Lam drew level at 6:6 in the first set but lost 10:2 in the second set and was out of the competition.
In the mixed pairs competition, the combination of Ha and Lam won two matches to finish second in their group, narrowly missed the chance to progress to the quarter-final.
On the final day, Scottish representative Mike Stepney won the men's singles and a combined team of Guernsey and Scotland won the mixed pairs.
A total of 64 players from 29 countries participated in this inaugural competition, which was a brand new event brings together the World Cup, organised by World Bowls, and the World Championships of the former World Indoor Bowls Council under one banner. The event was held in Bristol, England, from April 25 to 29.